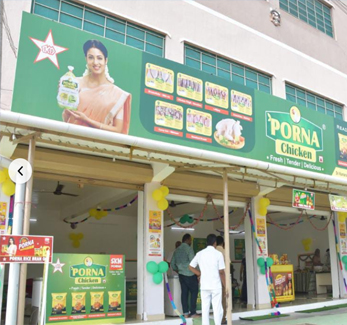 About Our Porna Fresh Chicken

Porna Fresh Chicken is yet another visionary diversified business from the SKM Group. As an established market leader in the poultry industry, the SKM Group has one of the largest accredited chicken processing plants in India.
The vision is to offer customers fresh chilled chicken in their localities or at their doorstep with utmost hygiene and freshness.Operating in an integrated model allows us to take complete control of the supply chain to ensure uncompromising quality standards.
Order your favorite chicken products at the counter today!"